Improve Your Ride with New Tires on Your Kia
Schedule Tire Service
Call now!
Parts:

888-694-5910
Get a Tire Consultation at your San Bernardino, CA Kia Dealership.
What Are the Benefits of Tire Service and Replacement?
Tires are literally the foundation of your Kia model and making sure that your tires are in top working shape not only guarantees the long-term health of your Kia vehicle, it also guarantees the safety of you and your family! At Allstar Kia San Bernardino, safety is our biggest priority. Bald, worn out, or lopsided tires lead to a bumpy ride, stress on your vehicle's body and suspension, and ultimately a huge hassle with costly repairs. To avoid spending unwanted time and money, as well as to keep you and your family safe, the best thing you can do for your Kia tires is to visit a certified dealership like Allstar Kia San Bernardino in San Bernardino, CA today!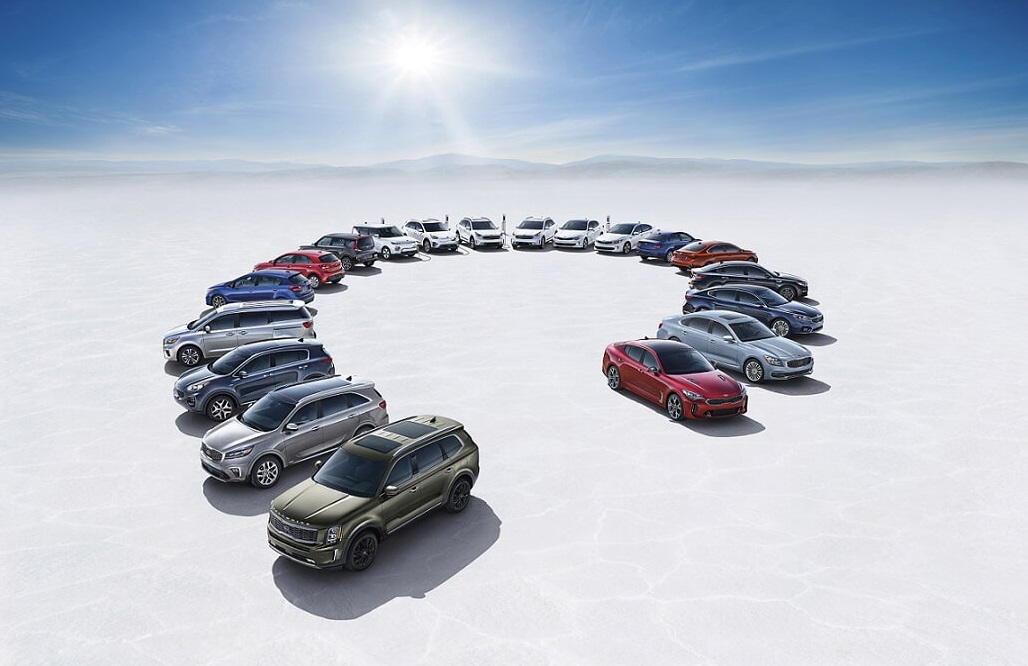 How to Schedule a Tire Service Appointment at AllStar Kia San Bernardino
To schedule your next Kia tires service appointment, call Allstar Kia San Bernardino to speak our Kia tire center about your Kia model needs. Or better yet, simply visit us at our Kia tire center in San Bernardino, CA yourself!
Kia Service:

855-632-0633

Kia Parts:

888-694-5910
Hours
Service Center
Monday - Friday
7:30am - 6:00pm
Saturday
8:00am - 2:00pm
Sunday
Closed